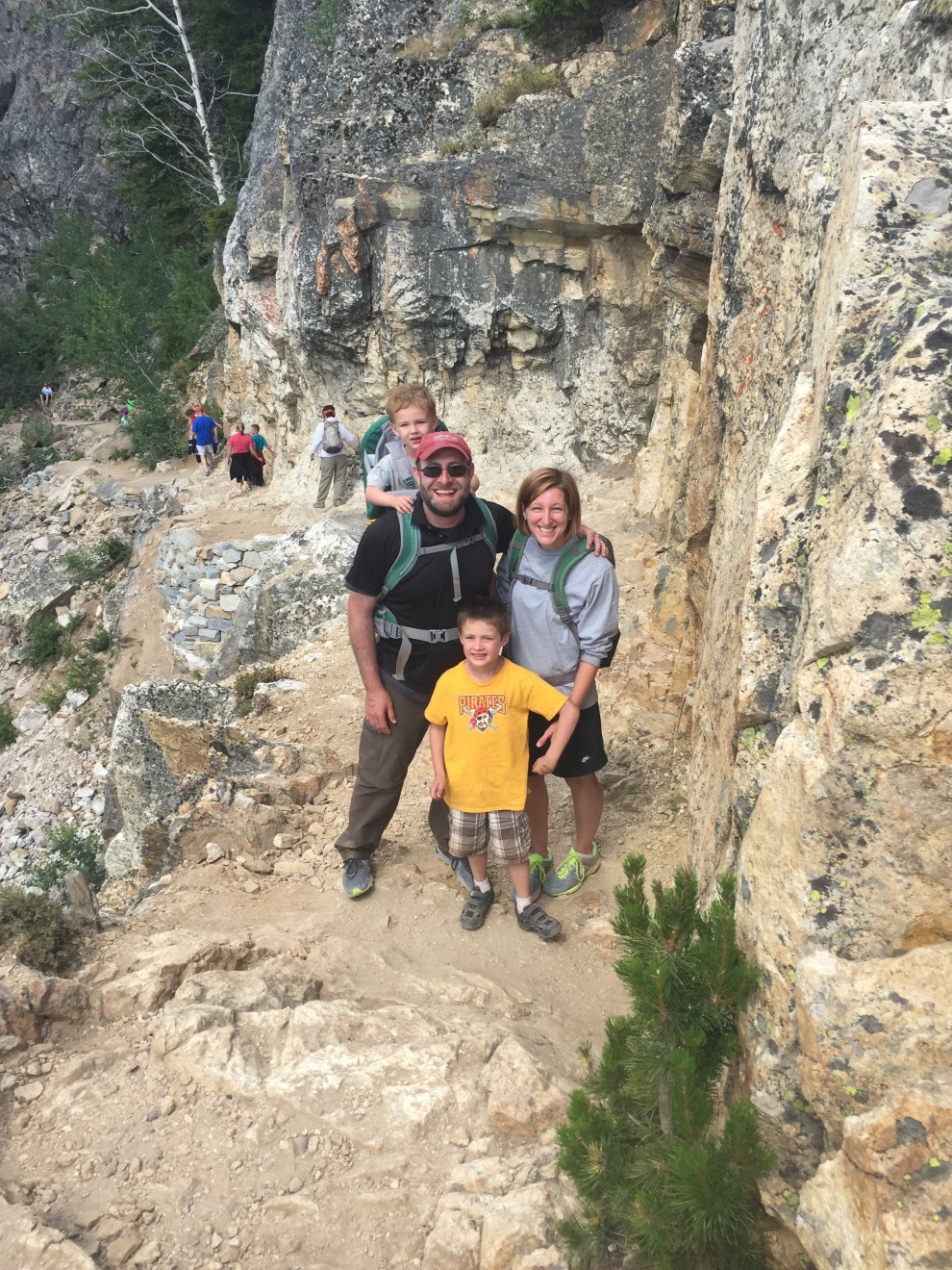 By Rachael Azouz
for the Akron Jewish News
Pennsylvanians David and Jenn Chottiner moved to Hudson from Pittsburgh in June 2014. It's no doubt that their move has made an impact on them, but it has affected the local community for the better.
David is the middle school and intermediate school director at Old Trail School in Bath, and Jenn is an early childhood teacher there.
"Making the decision to move was not an easy one," David says. "We agreed that a perfect fit would be necessary in order to leave the community and city that we had called home our entire lives."
David explains that when his headhunter told him about a position at Old Trail, he was immediately interested.  "Old Trail's progressive philosophy and 'good name' extended all of the way to Pittsburgh, and I was thrilled to be given the chance to apply," he says. "Soon thereafter, Jenn and I found ourselves driving through the beautiful Cuyahoga Valley National Park on our way to a final visit at the school."
He explains that during his interview, Jenn had already toured the school campus and began looking at potential neighborhoods to live in.
"She texted me, and I was able to check it during a quick break. 'I love it here,' she wrote, 'don't screw it up!' Suffice to say, Old Trail continues to be the perfect fit that we thought it would be three years ago," David adds.
The Chottiners find a lot of similarities between Western Pennsylvania and Northeast Ohio including "the down-to-earth sensibilities, immense civic pride, and a deep sense of community values."
In addition to enjoying their close proximity to Pittsburgh to watch the Pirates, play, David, Jenn and their two sons certainly appreciate the local park systems.
"We were dropped into an outdoor paradise where our children can children can discover nature by walking, biking, skiing, sledding, driving, discovering or training through it," Jenn says.
In addition, their transition has been topped off by their new Jewish home at Temple Israel.
"After meeting with Rabbi Josh Brown, Cantor Kathy Fromson, Education Director Leah Levinstein (a fellow ex-Pittsburgher!), Jenn and I realized that this temple was another perfect find for our family," David adds.  "Much like Old Trail, the size of the temple community has allowed us to make a number of new friends, in only a few months of membership."
Both Old Trail and the Jewish community are lucky to have the Chottiners. Now, if only we can get them to be Indians fans.